Pressing Services
Hot Isostatic Pressing System
 15" diameter x 60" long, operating to 1225 C and 15,000 psi
18" diameter x 83" long, operating to 1250 C and 20,000 psi
Actively expanding with more HIP systems
to come, contact us today to inquire.
Key Benefits
Fast turnaround
Precise Computer controlled with hard disk data logging
Low cost
Quality Assurance
Numerous Industry Applications
South-Central USA location
Large hub of Federal Express shipping 15 minutes away
Highly trained and experienced technicians and engineers
Capabilities
This HIP system features a Molybdenum furnace capable of 1225C in Argon. Typical heat ramp is 10C per minute. Temperature gradient is +/-  10C. Pressure control +/- 250 psi. Steel and stainless steel load shelves are available as well as alumina plates to prevent sticking.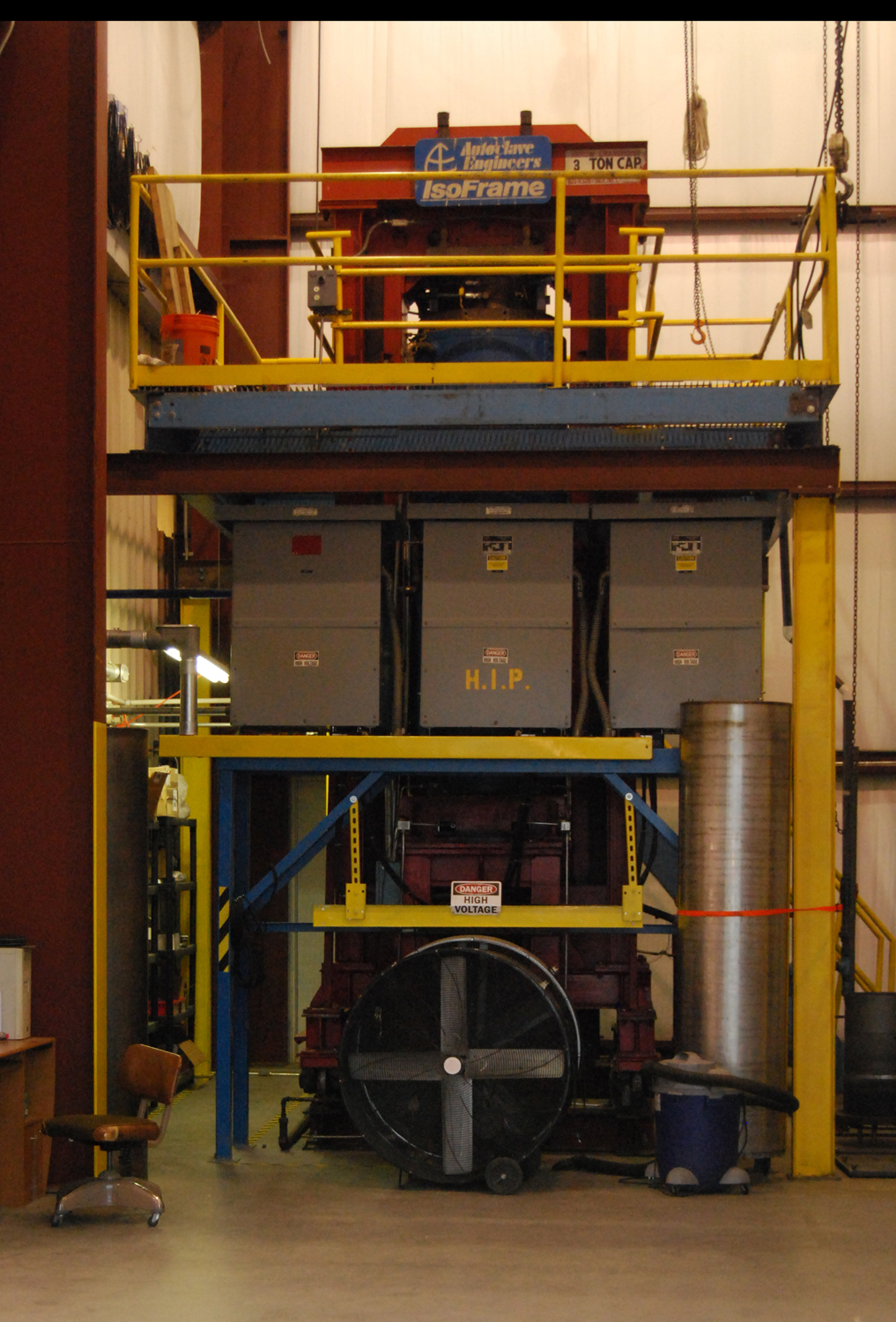 Contact Us Today...
We are available to discuss your hot isostatic pressing needs. Work with experienced technicians who can assist with optimizing your run parameters based on product requirements.